I don't even know where to start. April 5 thru 12 was such an amazing time, a real bucket list kind of week. Perhaps I should start with the highlight. *grin*
IHSA Zone 7 Championships were at West Texas A&M in Canyon, TX. Region 1 was well represented and the entire region had a great show. Purdue will go on to Nationals with individuals as well as one of the 16 teams competing for team titles. They also have the Cacchione Cup rider for our region (he used to be our rider).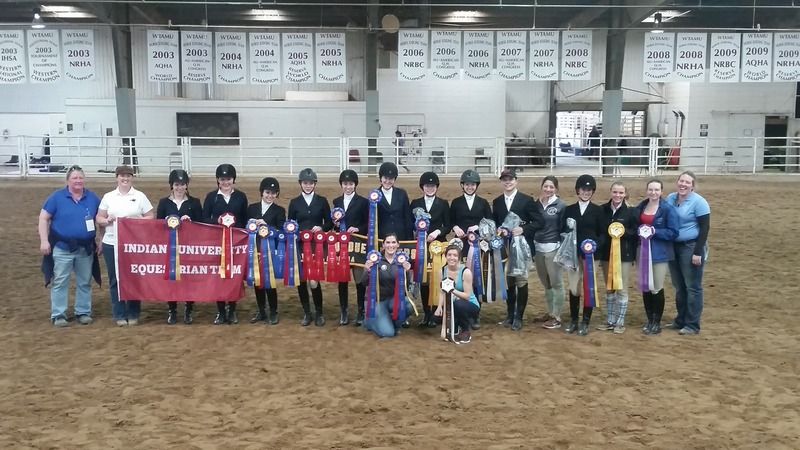 For our part, IUET had an exceptional show. Chloe took Reserve Champion in her Novice Rider Over Fences class, which will send her on to Nationals for that division, and Emily won Champion in the Intermediate Rider Equitation on the FLat, which will send *her* on to Nationals. Let me tell you, both girls has bee-u-ti-ful rounds. Chloe had one minor bobble to the swedish oxer on the center serpentine bend, getting a deep chip into the fence, but then sat it well to make it look acceptable. She had a wonderful ride on a little black horse, and even got a perfect, steady 6 in the line where everyone else was getting a 7 (it was supposed to be a 6, so good on her!). Emily had the flat round of a life time. It was poetry! The class started with 10 riders and after the initial SOP, the judges singled out four riders for additional testing. The judges called for no stirrups, and Emily just beamed--she is a rockstar no-stirrup rider. That round of testing eliminated two more riders, but it was still down to Emily and one other rider. Still without stirrups, the judge called for a lengthening of stride in the posting trot, which Emily nailed. They never asked the riders to resume a regular working trot, and Emily never faltered. She posted like she had stirrups, she never lost rhythm, she never bobbled. Then they asked for canter and it was a near perfect transition. I think at that point the only thing the judges cared about was getting the correct lead in the transition, because they only cantered half a lap before being asked to come into line up. With the riders in line up I headed back to the other side of the ring and the other Region 1 coaches were all like, "Well, you should have that one in the bag. She nailed it!" She sure did! So both my girls are now on to Nationals at the Kentucky Horse Park.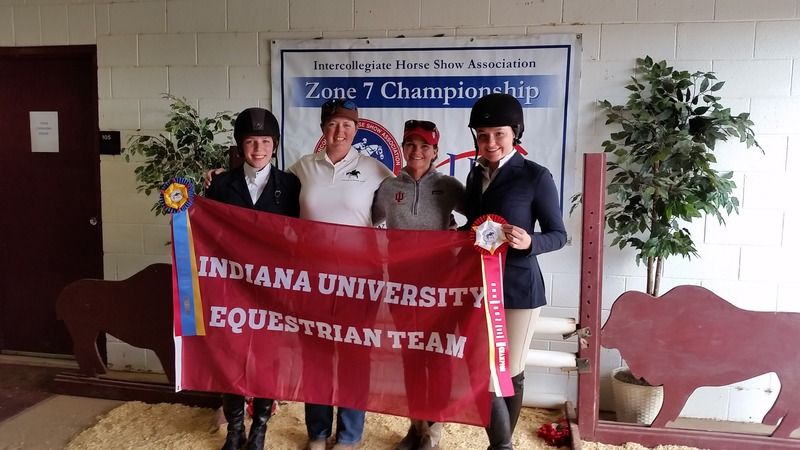 ( The Rest of the Story )